Cores
Funded by NIH-P30-5P30AR057230
The Center for Duchenne Muscular Dystrophy at UCLA established the Muscular Dystrophy Core Center following the awarding of a P30 Core Center grant from the National Institutes of Health (from the National Institute of Arthritis, Musculoskeletal and Skin) to UCLA to provide Center Investigators access to specialized assays, equipment and reagents that would not normally be available to them (i.e. "Cores"). These Cores significantly promote interest in muscle research by providing resources and expertise to UCLA researchers with direct and peripheral interest in muscle and muscle disease. The Cores facilitate translational research on campus by aiding the process of discovery and pre-clinical hypothesis testing. Please click on the links below to obtain information about each specific core.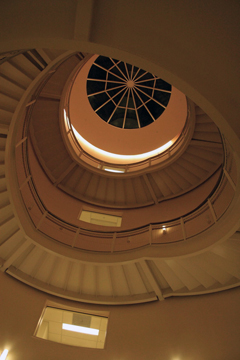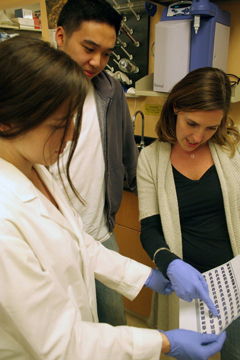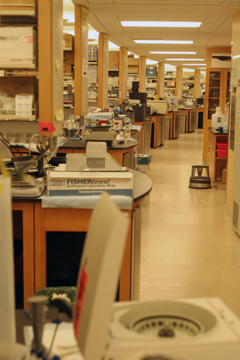 Cores
The Core Center is dedicated to understanding processes in degenerative muscle disorders and to identifying therapeutic interventions. In order to most rapidly effect gains, the Center provides a host of interactive intellectual, administrative and research cores. The Center is comprised of four core facilities, all designed to facilitate discovery of therapeutics and test hypotheses related to muscle research. These cores include:
Highthroughput Screening and Cell Repository
Muscle Phenotyping and Imaging
Bioinformatics and Genomics
Back
A primary goal for the Center in creating these Cores is to make available generically useful resources that can be distributed to other researchers in muscular dystrophy or to basic scientists interested in muscle research. The Center is structured to enrich existing muscle research programs on campus by providing its members with access to unique core facilities, pilot funding mechanisms, seminars and an annual retreat focused on muscle research.
Furthermore, the Core Center brings together investigators with a variety of specific interests, some of which are not directly muscle related, to benefit research in muscle disorders.